 Our Story
Valentina and Alfredo began their low-carb journey in 2017 when they became more conscious of how their food choices impacted their health.

Like many, Alfredo had a life-long struggle with his weight. After topping the scales at 429 pounds, Alfredo finally found the answer he'd been looking for his entire life: the keto lifestyle.

Alfredo immediately saw improvements when he began lowering his carb intake. He embarked on studies to learn everything he could about the ketogenic diet and lifestyle.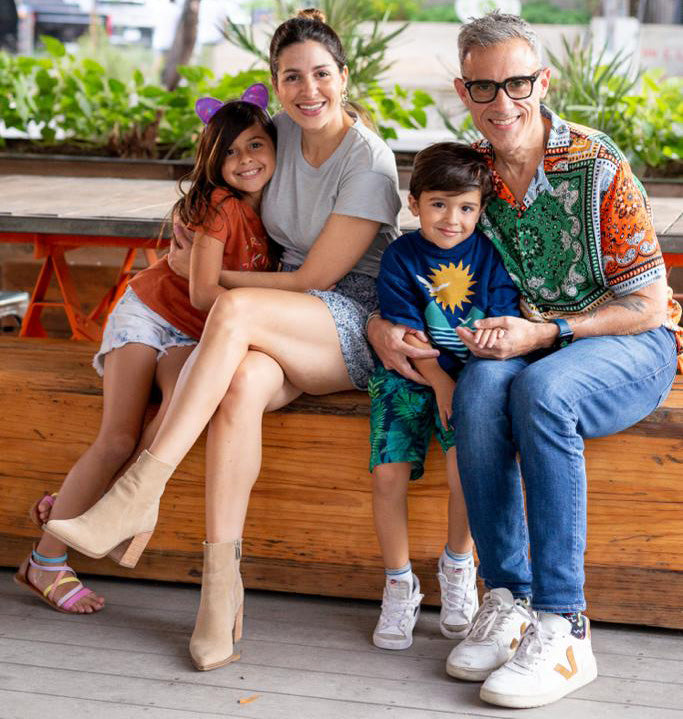 Our Main Ingredients
Coconut Flour

Coconut four is a low-sugar, gluten-free and keto-friendly powder. It is made from coconuts and is rich in fiber, antioxidants and minerals.

Butter

Butter is keto-friendly! Since it's especially high in fat and low in carbohydrates compared to other dairy products, you can enjoy any kind of pure butter on a ketogenic or low carb diet

Almond Flour

Almonds are a great source of protein, fiber, and heart-healthy fats. That's why many people choose to consume almond flour as part of their ketogenic diet. It's easy to use in place of other flours in baking and cooking, too!
Kind Words
David H
I was excited to see a pecan pie offered, as I haven't had one since adopting the Keto diet several years ago. This pie was wonderful and we served it to our guests, some keto, some not, on Thanksgiving. It was a big hit with everyone. Next time, I want to try the pumpkin pie.
Ricardo
The pecan pie was my first purchase from this bakery; took it to a Thanksgiving gathering and everyone loved it! Even the non-keto folks! Not too sweet, it was just right! Felt good to eat a classic dessert not loaded with sugar and other junk. Will definitely be trying more items on the menu, please keep this pie around longer, at least until the new year! :)
Brecke
In true fashion I got really busy. I knew that I wanted to bring a Lasagna and Keto chocolate cake home from Carbs Me Out for my wife's birthday meal. I waited until mid day the day before to place the order. Carbs Me Out was super helpful in getting the order out. Food was delicious, service was amazing. They are super cool nice people as well! Will be buying from there again!
Sylvana
Love it! Thing is so tasty I'm looking forward to doing more business with you all information. I had forwarded all your information also to the doctors that I work with and other people that are all carb out peeps.

Specially for you
We believe just because your lifestyle doesn't involve carbs, sugar or gluten DOES NOT mean you have to settle for a crappy tasting treat. We are ona mission to take the guilt out of treating yourself and our desserts will have you feeling like you aren't missing a thing.
Low Carb,
Sugar Free
Baked goods that are good for you! Everything we make is keto/gluten free/ sugar free/ diabetic aproved/ wheat free. Our small bakery is based in Katy, Texas.